A series of social posts to get people psyched that Ken Griffey Jr. was on the cover of this year's The Show. 
This year our target was geared more towards Gamers. 
The humor was more self referential. These Show thoughts were funny little observational tweets that caught on.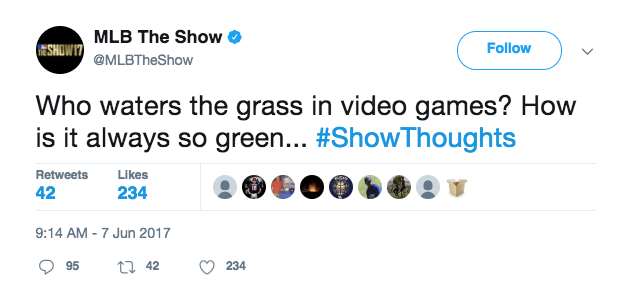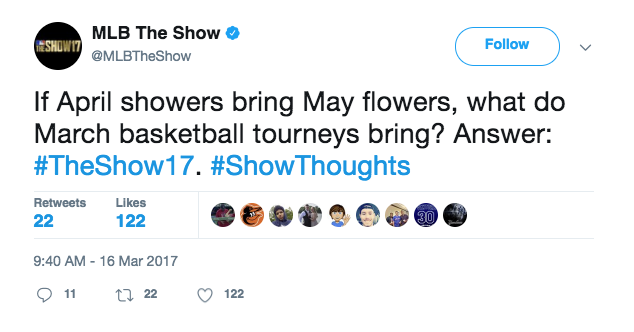 These were social posts we put out to help sell preorders on some of the more premium packages of the Show 17.
Every year The Show travels to Phoenix to hang out with some of the athletes from Spring Training. We had a party, played some retro mode, and asked people why they loved the show. 
We wanted to do something with our athletes that broke the normal convention of sitting down and giving them a game demo. So this year we launched The Show, Show. Partnering with Rooster Teeth member Tyler Coe we created a late night variety show around The Show.