This was a shoe launch spot for the Lebron 9. Nike had this NASA idea that they had already implemented within the design and messaging around the shoe so we needed to stay with that. I latched on to the idea of outer space in a very Carl Sagan way. The LBJ 9 is greater than the sum of it's parts.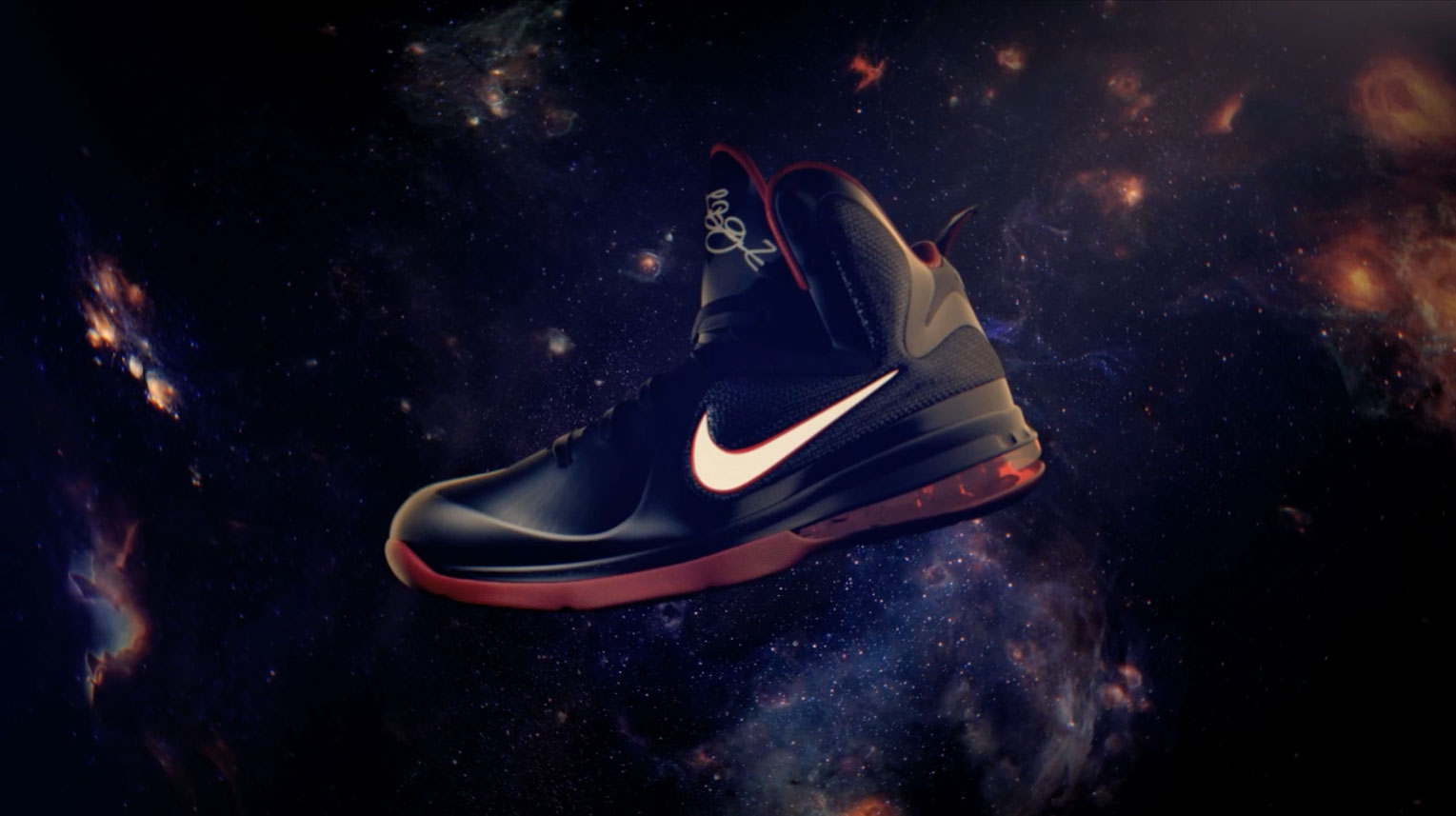 This was a shoe spot featuring defensive tackle for the Detroit Lions Ndamukong Suh. The idea was let's visualize the mathematical equation of force.
This was a spot for the new Lunar Hyperdunk. The two features for this shoe were the fly wire that provided structure but was super light weight, and the Lunarlon cushioning under the heel that helped protect from impact. The idea was simple let's show an athlete dunking a ball on a impossibly high basketball hoop on the moon. The original script had an android rabbit, unfortunately that got cut.
This was the 10 year aniversary of the Lebron shoe. So Nike wanted to focus on something about Diamonds in it. The big features of this new shoe were ultimate protection and lightweight. How we ended up where we did I'll never know. There were a lot of iterations incorporating Lebron himself but at the end of the day it was about the shoe. I think I have grown to love how weird this thing is. The animation was done by Cardboard Castle.
This was a video to help promote that the Alpha Talon was now customizeable within Nike ID. The idea was simple cutting between highschool, college, and professional football players talking about what is important to them. The hardest part of this shoot was weren't able to get a final product by the shoot date. So the shoes you see are all photographs.
This was a video promoting the Vapor Talon Elite series.
This was an installation video that was projected around a Nike Dome outside of the LA staple center for the NBA All star game. The idea was all about showcasing the various neighborhoods of Los Angeles.